Preventing Manager Burnout
In today's workplace, stress and burnout can have a significantly negative impact on one's physical, mental, and emotional well-being. In fact, the World Health Organization included "burnout" in its International Classification of Diseases and defined it as an "occupational phenomenon."
While burnout is something anyone can experience, many of us feel it deeply in our professional lives. In a recent study, Gallup researchers found that three in four workers experience burnout on the job, and 29% report feeling burnt out at work very often. That is why many leaders are searching for ways to eliminate these emerging challenges and prevent manager burnout.
In this important four-week interactive series, you will learn tangible takeaways that will help you identify, address, and manage common workplace stressors and learn the important skills that will generate engagement and foster happiness. We will cover critical subjects including, work-life balance, resilience, psychological safety, and reducing worry.
---
Session Details
Week 1
Work-Life Balance for Leaders
Many believe that you should separate your work life and personal life. Well, that is easier said than done. The truth is that we can't, therefore the goal must be to create a happy life at home and at work. This allows you to bring either life into the other in a way that increases your effectiveness. If your personal life is well, this will positively impact your work life and if your work life is well, this will positively impact your personal life.
After completing this session, you will begin to see how you can balance your work and your life. You will learn how to overcome the challenges of managing your work objectives while nurturing, maintaining, and developing your personal relationships, health, hobbies, and general wellness.
In this interactive session, we will:
Define work-life balance
Learn how to manage your day to create a better work-life balance
Develop work-life balance goals
Learn how to say "no"
Get clear on what you really, really, really want
Accept responsibility for your own work and life results
Increase your focus and avoid distractions
Learn how to improve your relationships for greater results
Align your work goals with your life goals
Speaker: Phil Cicio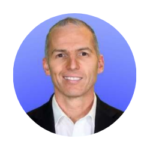 Phil Cicio is an author and the founder of SUCCESS thINC. He is an authority in the area of personal growth and professional development as well as business leadership training and consulting. With 20 years of experience and certified as a High-Performance Coach, Phil has dedicated his life to helping individuals; teams and organizations create the results they want. Phil has consulted for companies such as Lockheed Martin, HPE, Vedder Price, and Grubhub.
---
Week 2
Developing the Skill of Resilience as a Leader
Resilience is the ability to navigate through challenging life situations with intention, a strong mindset, self-awareness, and the ability to adapt to change quickly so we grow and evolve with and from it. When consistently practiced, it helps to reduce stress and anxiety and provides for greater focus on your ambitions.
The goal of this session is to help you develop and/or strengthen the skill of resilience through mental, emotional, and behavioral flexibility, and learn how to adjust to external and internal demands using this skill. Throughout this session, you will learn the 7 Principles of Resilience, identify one or two to focus on, and utilize a tool to practice and sustain these principles.
In this interactive session, we will:
Understand each of the 7 Principles of Resilience
Identify your individual area of focus to practice resilience
Gain a tool to support building and sustaining resilience
Speaker: Kris Nurse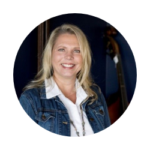 Kris Nurse is the Co-Founder and Executive Program Director for Mental Wellness Unleashed. Prior to Mental Wellness Unleashed, Kris was a Leadership and Talent Development professional with over 20 years of corporate Human Resources experience in developing high-performing teams, performance consulting, attracting talent, and transforming company cultures to create a differentiating employee and customer experience.
In addition to her work with Mental Wellness Unleashed, she is a Partner at Diversity Crew where she consults and trains on the diversity we can't see, and on the Board of Directors for the North Texas American Foundation For Suicide Prevention (AFSP).
---
Week 3
Building Psychological Safety as a Leader
The need to feel psychologically safe isn't a new requisite, but unfortunately, it has not always been the top priority for many leaders. As organizations look at areas such as engagement, inclusion, and mental health – psychological safety has become an increasingly important focus.
When leaders feel psychologically safe, they're emboldened to offer fresh ideas, new perspectives, and innovative solutions. It also enables personal growth and development by promoting learning and discovery behaviors.
The benefits also impact teams and largely the companies they work for. According to a new report, findings revealed that there is a direct correlation between psychological safety and managerial effectiveness. When managers' skills are rated a 9 or 10 by their employees, they have an average psychological safety score of 84%. Conversely, those whose overall skills are rated a 6 or lower had an average psychological safety rating of 36%. So, how can leaders cultivate a personal and professional culture of psychological safety?
In this interactive session, you will:
Define what psychological safety is (and is not)
Discuss the importance of designing culture instead of letting it happen by default
Understand the 4 stages of psychological safety and how to cultivate each one
Learn how to create your personal action plan for creating a psychologically safe environment for yourself and others
Speaker Kristy Busija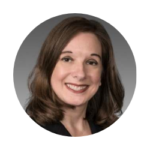 Kristy Busija, ACC, BCC, is the CEO & Founder of Next Conversation Coaching, LLC. Kristy was among CEO Today's Executive Coaches (2022) and is a regularly published author for multiple outlets (Forbes, FairyGodBoss, etc). She has been involved in international executive development for more than 20 years in the capacity of coach, facilitator, and workshop leader.
---
Week 4
Reducing Anxiety, Fear, and Worry
With rising levels of stress and burnout, the task of attracting and keeping top talent has never been more complex. It is not just the engagement, productivity, and performance that are at stake. Emotional meltdown may damage the company image, disrupt client relations and team morale, and result in negative public reviews.
As a leader, how can you tell the difference between career passion and addiction to stress? What signs to watch out for and what questions to ask before it's too late? Where is the fine line between professional and personal boundaries regarding emotions?
In this interactive session, you will:
Take a fresh perspective on emotional literacy within your organization
Learn tips to navigate undesired emotional states for you as a person and team leader
Discover what you can do for your team to support mental and emotional wellbeing
Look into scientific research on the brain and emotional regulation and how it applies to the business world
Speaker Oksana Esberard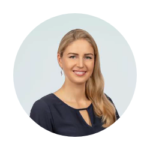 Oksana is the founder of SattvaMe – a mental well-being training organization focused on stress management, mindfulness, and wellness for employees, business leaders, and entrepreneurs. No stranger to life's curveballs, Oksana's personal journey spans a challenging childhood in the USSR and solo immigration to the US, where her pursuit of the American dream resulted in massive burnout and depression.
Ultimately, a transformational experience in the Indian Himalayas led her to found SattvaMe. Now, both small entrepreneurial organizations and leading-edge businesses like Microsoft, BuzzFeed, and MIT, have engaged Oksana to help business professionals re-imagine the workplace as an energetic source of well-being.