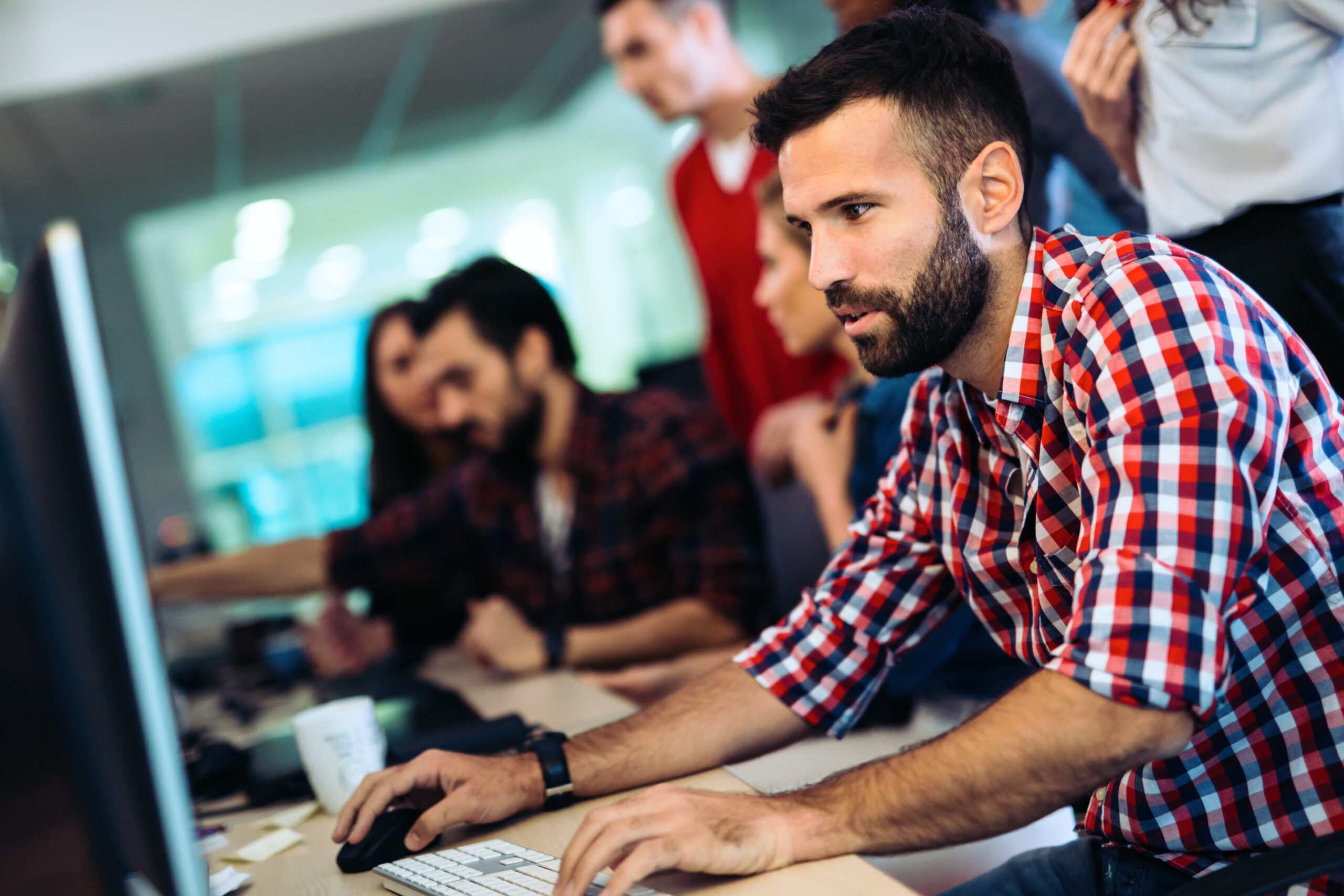 "An investment in knowledge always pays the best interest." – Benjamin Franklin
Regardless of industry, size, or location, organization's all over the world are constantly evolving and growing. While change can seem intimidating for many organizations, it is inevitable and requires us all to adapt.[i] In an ever shifting and increasingly competitive marketplace, ensuring that you're continuously developing the skills of your employees is crucial to your organization's success.  The nature of jobs is shifting, and employee expectations are changing, and upskilling is becoming more urgent.[ii]
Why Upskill?
Employees Grow with Your Business
In order to grow your business, you must ensure that your employees are growing with it. It is no secret that investing in your employees and developing their skills leads to higher engagement. What you may not know is that according to a Dale Carnegie survey, companies with engaged employees outperform those without by up to a staggering 202%.[iii] By continuing to upskill your employees, you'll be ensuring that they will have the skills necessary to keep up with the changing demands of your business and the high level of engagement to do their best work.
Attract and Retain Top Talent
Top talent is most drawn to organizations that provide opportunities for growth, challenge, and development. In order to attract and retain the top talent, your organization must provide these opportunities. Talented, go-getter individuals want to be challenged and upskilling provides them the opportunity to always feel challenged. Additionally, investing more in your current employees, they become stronger brand advocates for your organization, which makes being a part of your organization more appealing to others.[iv]
Improves Retention
According to Glassdoor, organizations spend $4,000 and up to 24 days during the beginning stages of the onboarding process. Additionally, the cost of replacing an employee after they leave is between 16% and 20% of that employee's salary.[v] In short, onboarding new employees can be extremely expensive. One solution to avoid the costs of constantly onboarding new employees is to invest in upskilling the employees that you already have. Upskilling your current employees can be even more valuable because they have already adapted to the culture and understand your business. Investing in the skills of your employees can also give them a sense of purpose and belonging within the organization, which in turn, reduces turnover.
Keeping up with the advances happening each day is a challenge that nearly all organizations face. The best way to prepare your organization and your team for these changes in the most cost effective way is by upskilling.
---
[i] https://www.shiftelearning.com/blog/statistics-value-of-employee-training-and-development
[ii] https://www.itagroup.com/insights/how-upskilling-your-workforce-benefits-your-organization
[iii] https://learn.g2.com/onboarding-statistics
[iv] https://www.itagroup.com/insights/how-upskilling-your-workforce-benefits-your-organization
[v] https://www.roberthalf.com/blog/management-tips/the-importance-of-upskilling-your-employees